Been waiting for the right time to replace your HVAC equipment?
GET A FREE INDOOR AIR QUALITY ADD-ON WITH THE PURCHASE OF A COMPLETE A/C SYSTEM*
What to expect from a Just Fix It system replacement –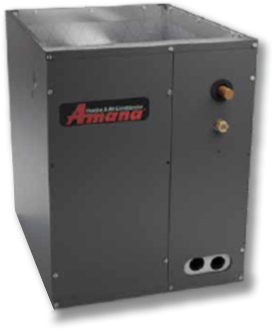 Honest Recommendations
Straightforward Pricing


Guaranteed Work

Professional, Reliable Quality

Our Certified Technicians are Background and Drug Tested, Clean and Respectful

Flexible, No-Interest and Low-Interest Payment Options (with approved credit)
ENJOY OUR LATEST PROMOTION!
Free Air Quality Add-On with

Complete System Replacement
Select a complete home sterilization system or a whole home air purification system.
Complete Home Sterilization System
Ward off the spread of germs and viruses with high-output germicidal UVC Light. Our UVC lamps kill or deactivate airborne viruses, bacteria, germs and other bioaerosols that travel through your HVAC system and recirculate throughout your home. Hospitals and other healthcare facilities use this same germicidal UVC technology to prevent the spread of viruses and germs.
Our high-output UVC lamps are 3.3 times more powerful than standard lamps and will disinfect your air 24 hours a day naturally, without adding chemicals or sprays into your environment.
Whole Home Air Purification System
Media Filter Cabinets filter your home's air inside your HVAC system, offering better filtration than your standard 1-inch filters at vents (and eliminating the need for them). Unlike your standard 1-inch filters, which require changing every 1-3 months, change your media filters up to twice a year depending on how often your system is running and if there are pets or kids in the home.
Which filters do you recommend?
We recommend our clients use Aprilaire media filters because they create healthy air for your entire home by filtering airborne particles and allergens, while protecting your HVAC system from working inefficiently and needing frequent repairs.

We do the right thing,

but don't just take our word for it:
System Replacement Testimonial from Cherry T.
I want to share that I am a 70 year-old female, retired and on a limited fixed income. My current AC unit was nearing 11 years old, and I knew it was needing replacement. I had maintained a maintenance plan on my AC with a well known company since installation of the unit; over 10 years. I was currently experiencing poor service from this company with them often "pushing sales/or replacement" of parts not needed, losing my confidence in them I had reached out to multiple well known companies for AC replacement information and was getting not only worried but frustrated. I stopped looking and told myself that I was going to put it in God's hands for guidance. The very next day I received an email from Mr. Sparky announcing a promotion from Just Fix It.
I felt immediate relief because I am a huge fan of Mr. Sparky and have a great familiarity with their great service. I set an appointment for August 20th. Right on time, Chris arrived and it was an immediate connection. I felt he was respectful, honest and the right match.
I received several ensuring follow-up calls from the office staff, including Judith, confirming appointments and answering any/all questions that I might have.
These calls were well received and made me feel that I was on track for great service.
On August 24th the crew arrived, earlier than expected, to install my unit. I was very impressed with Chris using social distancing, masks and wearing booties, respecting not only me but my property.
I look forward to a long relationship of caring for my AC needs and a great relationship with Just Fix It and Mr. Sparky.
- Cherry T.
Book a no-obligation consultation today!
*Minimum purchase required for zero-percent interest payments. Available with approved credit through one of our financing partners. Interest will accrue during the promotional period, but if you pay off your entire purchase before the end of the promotional period, all accrued interest will be waived. Once the promotional period ends, the interest rate is credit-dependent and variable. Free indoor air quality add-on with purchase of a full system replacement is limited to 50 customers. Limit one coupon/offer per household. This offer must be presented at time of purchase. Offer limited to "Essentials" and "Better" options. ©Just Fix It, LLC. Offer expires 5/31/21.
JustFixIt Air Conditioning & Heating (281) 617-2231
21819 Katy Freeway, Suite B103 Katy, TX 77450
Copyright © 2021. All rights reserved.